MATCH YOUR MOS CODE TO THE RIGHT JOBS
Finding civilian jobs that match your military background can be tough. Our tool helps you save time by filtering job postings based on your MOS. We are eager to welcome more natural food and healthy lifestyle enthusiasts to our ranks!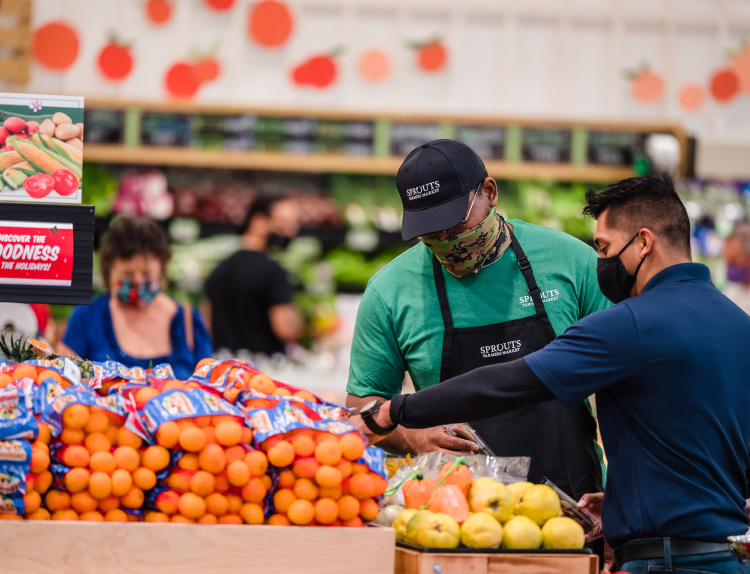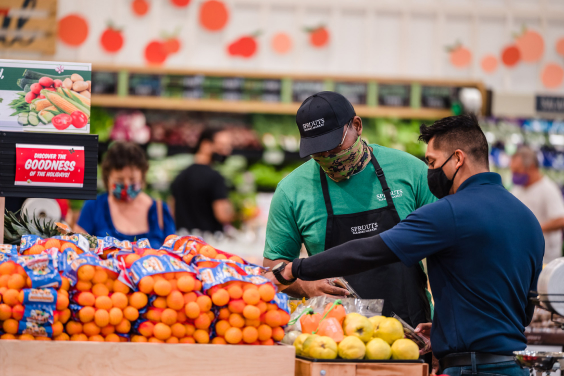 Where Goodness Grows
At Sprouts Farmers Market, we believe that goodness grows from the ground up! That's what makes working here so special. Every day, you will be making a real impact by empowering people in your community to live healthier lives through fresh, high-quality, good-for you food and wellness essentials. As we grow our veteran hiring program, you can help us take root and develop something even more powerful.
OUR FAST-PACED GROWTH IS BOLSTERED BY THE VETERANS WE HIRE
Cheryl Danilowicz

Talent Acquisition Advisor

Cheryl served with the U.S. Air Force for four years at the age of 17 before leaving to earn her college degree.

She was asked to rejoin while she was in school and served as the Corps Commander of her ROTC unit during her senior year. She was commissioned as a 2nd Lieutenant and Intelligence Officer after graduating and served an additional five years. As a Talent Acquisition Advisor, she connects Sprouts stores with qualified team members candidates to help serve our mission of goodness!

Tina Frazier

Store Manager, Nashville

Tina served in the U.S. Air Force and completed tours with the Air Force Academy and Joint Intelligence Command Pacific Forces where she disseminated intelligence information.

She enjoyed the fast pace and purpose-driven mission of serving her country. Tina was attracted to Sprouts for its small, unique layout and career growth opportunities. In 2019, she was recognized as Sprouts' Store Manager of the Year.

Luis Torres

Director of Business Protection & Safety

Luis served in the U.S. Marine Corps and was active overseas during Desert Shield and Desert Storm.

He joined our team in 2000 and now oversees Sprouts' Food Safety, Loss Prevention and Safety Teams. He credits the Corps for teaching him discipline, teamwork, integrity, honoring commitments, and respecting life—which has shaped him into the leader he is today.
PERKS AND BENEFITS
You deserve a company that empowers you to be your best self. At Sprouts, we create an environment that allows you to evolve and try something different. It's about finding the right balance between comfort and growth.
Health Insurance

Dental & Vision

Paid Time Off

Flexible Spending Accounts

Financial & Retirement Planning

Discount Banking Services

Business Travel Accident Insurance

Employee Assistance Program

Group Term Life insurance
VIEW ALL PERKS
SHARE YOUR EXCEPTIONAL SKILLS
Use the filters to find jobs that fit your preferences—and get ready for your next career adventure!